PLANTATION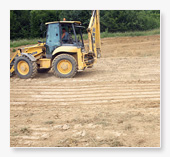 Terrain levelling( terracing and deep plowing). It is an agrotechnical method which gives a good and necessary condition for a successful orchard for many years. Deep plowing is done to a depth of 50 - 80 cm after which limestone and manure are added.
Setting up the support structure for blackberries
Blackberries grow in bushes and as such need support. The support that we use is a classic viticultural support structure, 3 rows of wire, with the last two rows having a double wire.
Planting blackberries - autumn
Planting is done either in autumn or in spring.
At the beginning of vegetation in early April, shoots are at 15-20 cm. Due to its good aspects, a grass-clover mixture is planted between the rows, demanding a minimum of care.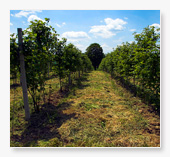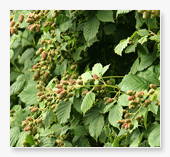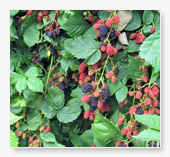 Marcius Winery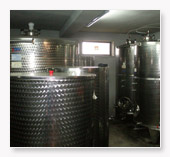 Marcius Winery produces wine in the most modern way, thus using the latest technologies in the world of wine industry. The production of our blackberry wine is based on the red wine production technology, using the most modern vinificator.